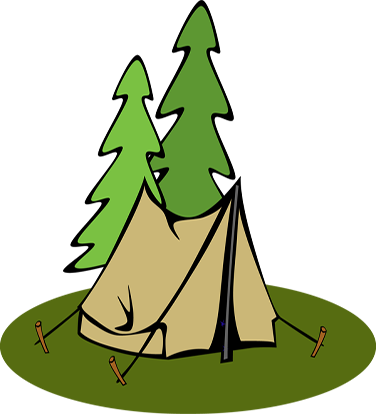 Our tent sites provide primitive tent-only camping at its best. Water is available near every tent site, and a dishwashing station is located near the swimming pool. We have three (3) tent sites that are limited to 2 people in a single tent (maximum tent size 7' x 7'). We also have 1 family tent site that can accomodate up to 4 people in 2 tents (maximum tent size 10' x 10').
Our 2-person tent sites include a leveled 7' x 7' wooden platform on which you can pitch your tent. All tent sites include a fire pit and picnic table.
Our tent sites are open seasonally between May 1st and November 1st, but partial-hookup sites can be used for tents year-round.