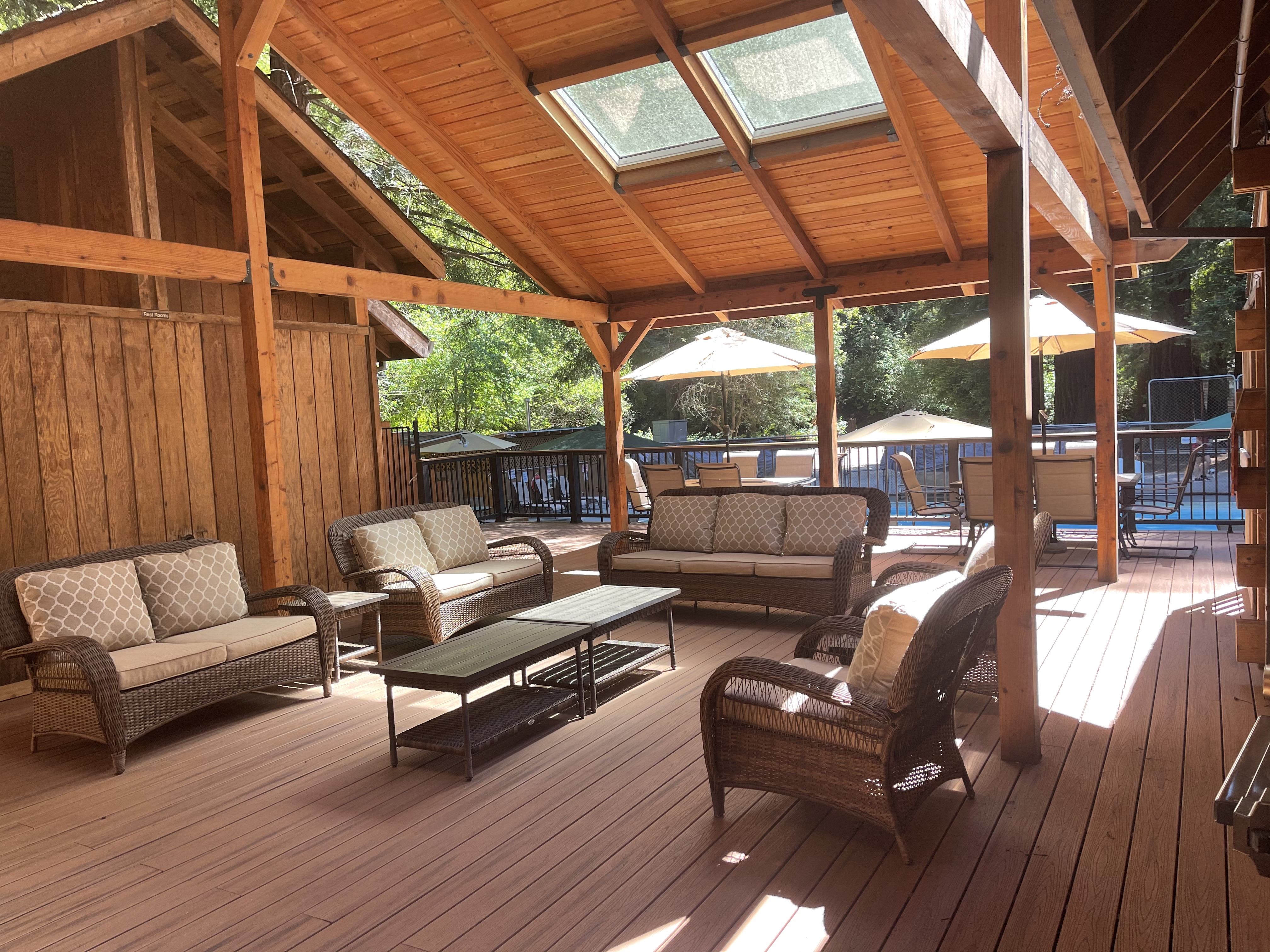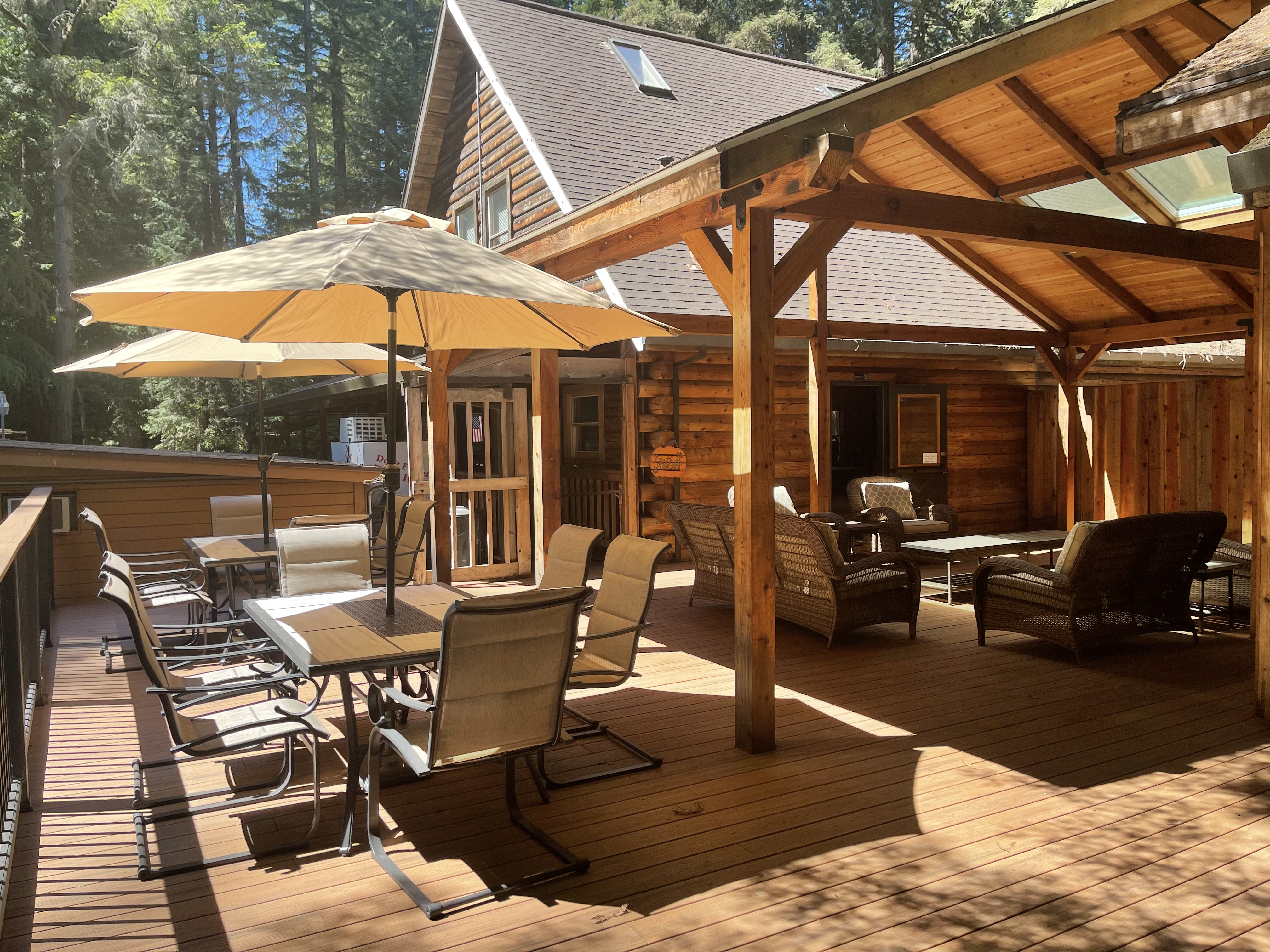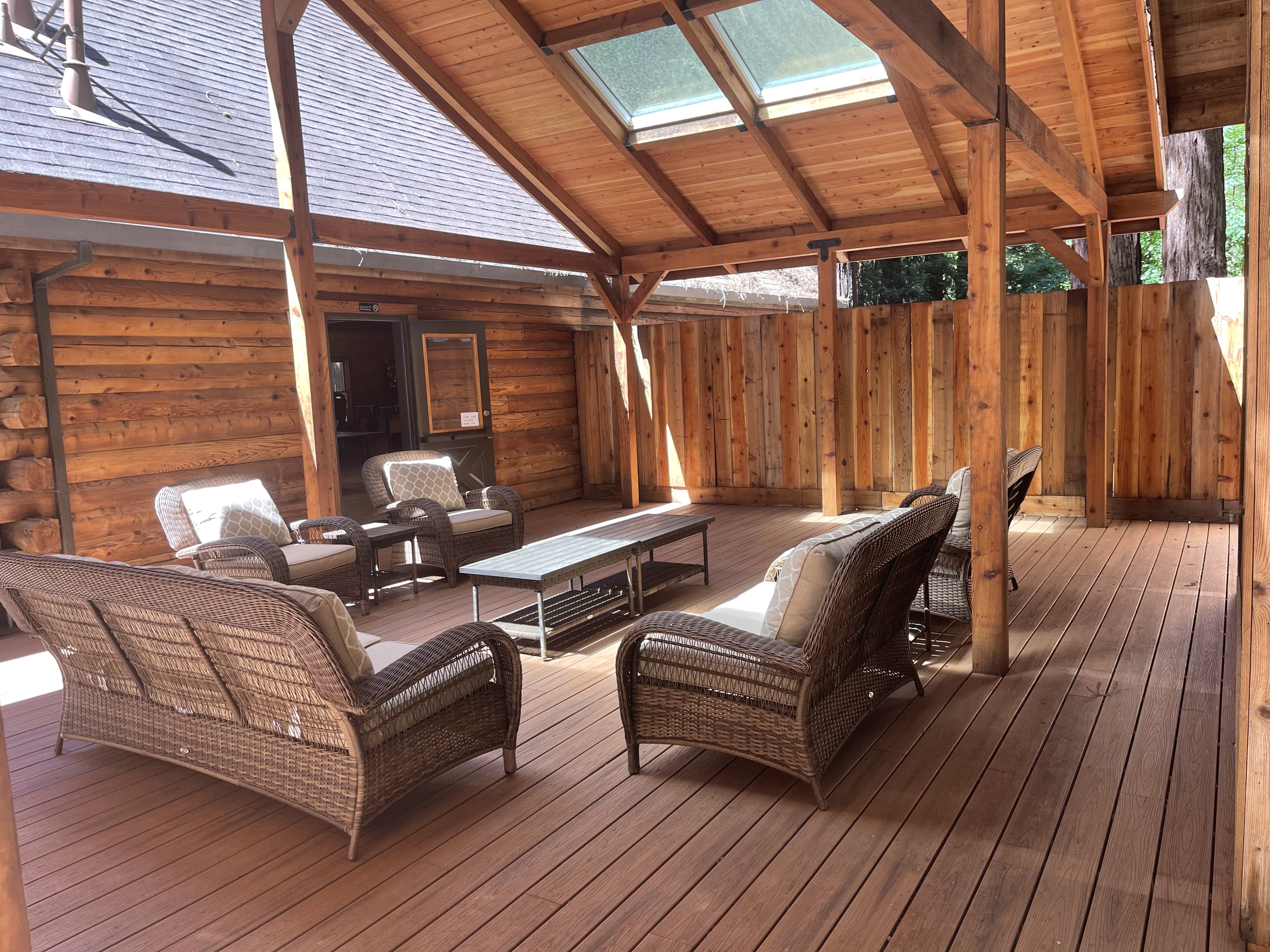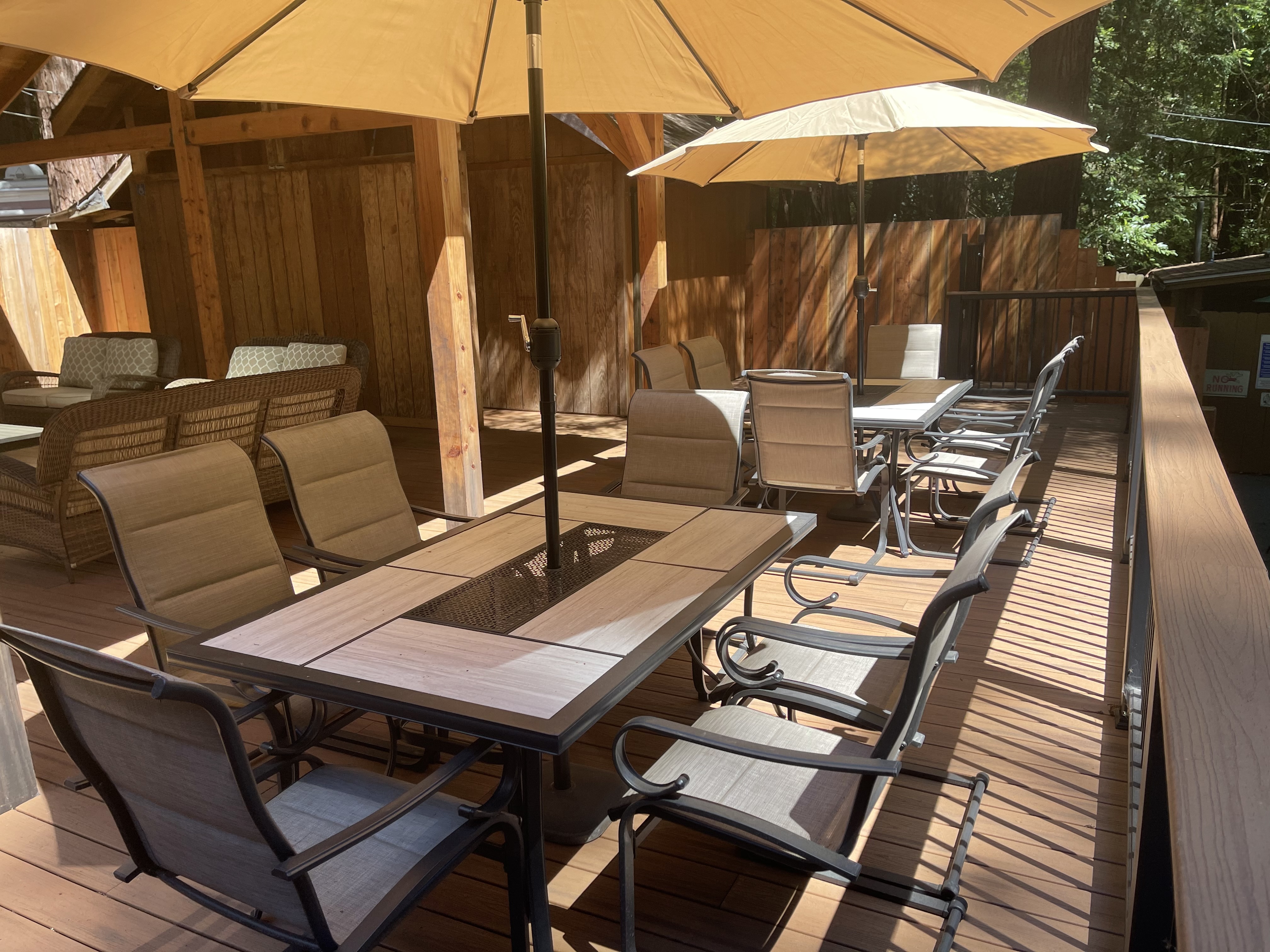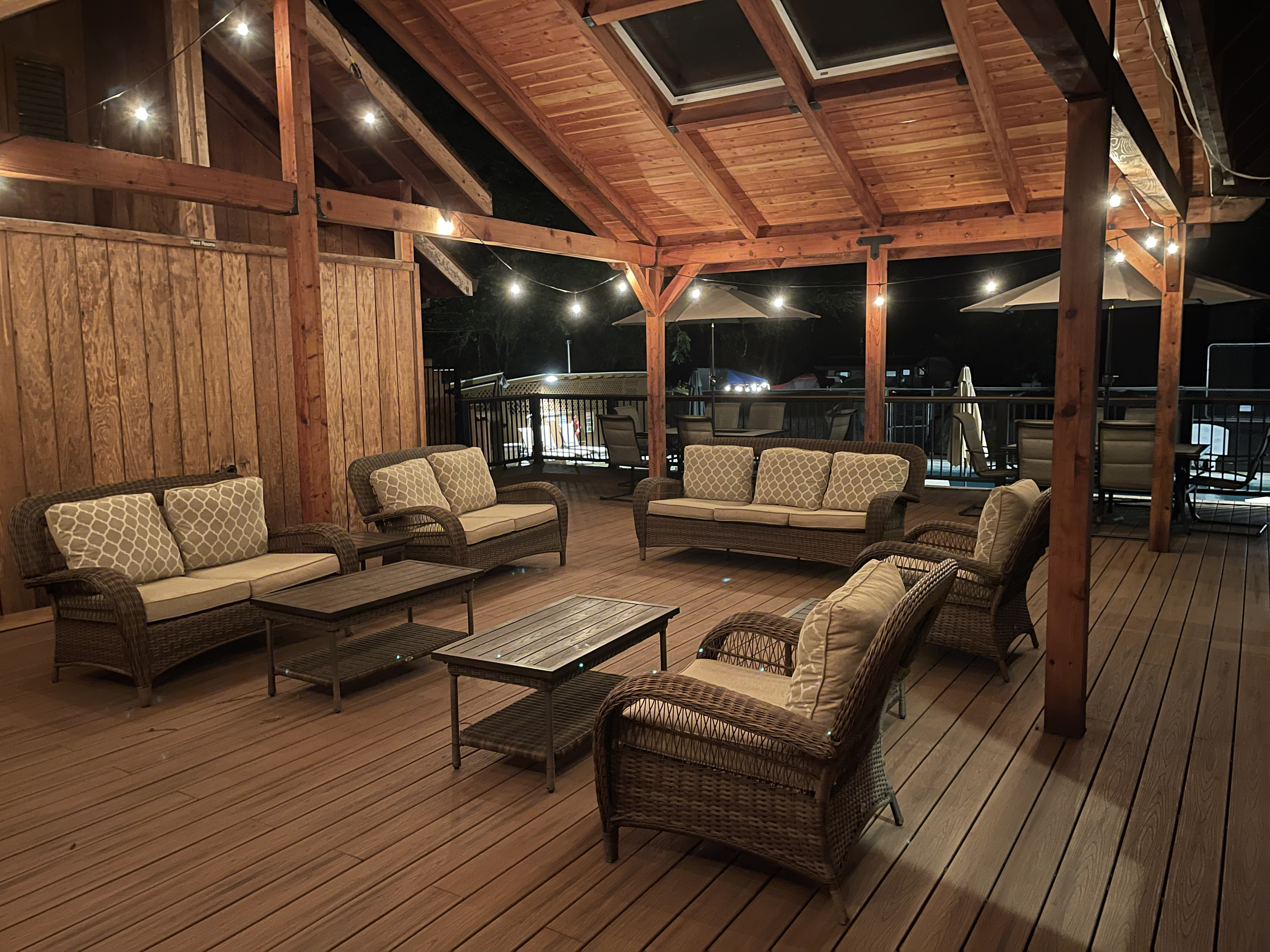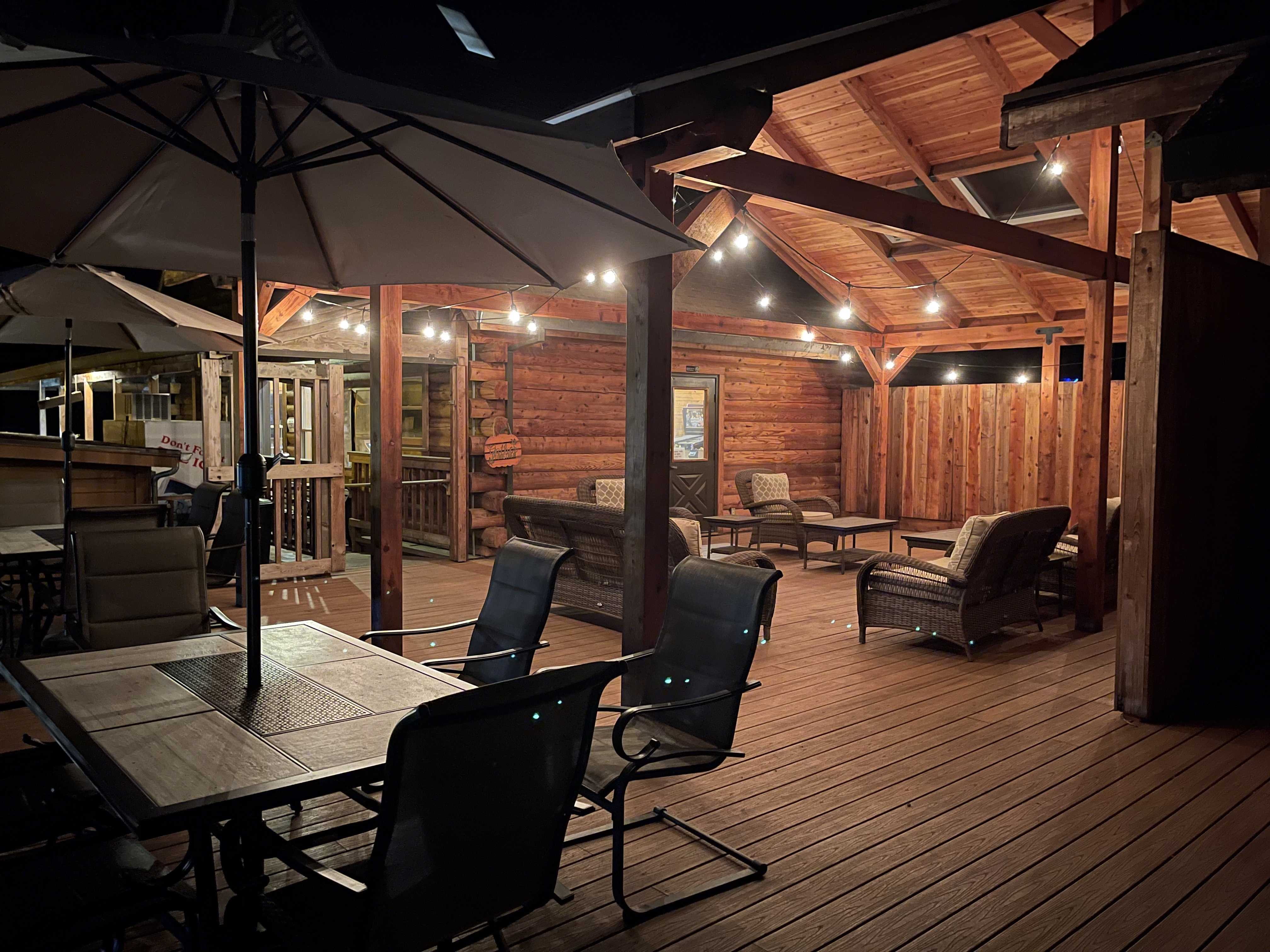 Pavilion
Our pavilion area is special. Made from custom milled redwood and cedar, it's a special place to hang out. Located directly behind the clubhouse, you can access it through the clubhouse, up the ramp next to the office, or from the pool area. This is a wonderful gathering place overlooking the pool. Use it for just hanging out with family and friends, as a meeting place, or how about a putluck?
Who can use it?
Any of our registered guests who are staying in the park are welcome to use it. Please note that we cannot close off the pavilion as we are required to leave all doors from the clubhouse open during business hours.
Can we invite people who are not staying with you?
While parking is EXTREMELY limited, outside guests are welcome to attend a gathering that you have planned in our pavilion area. Please note that your outside guests are still required to pay a $3 per person visitors fee, which provides them access to all our amenities for the day including our restrooms and the clubhouse.