Cotillion Gardens is an RV Park located just outside of the town of Felton California. It's history dates it back to 1929. But before we can tell you about the RV Park, we would like to share with you the history of this area ...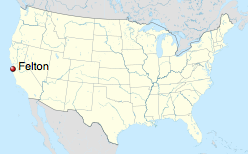 Felton, named for John B. Felton, a former Oakland, California mayor, judge, and a San Francisco Bay Area investor in his day, the town is a historic logging community. Felton served as the lower terminus of the San Lorenzo Valley Logging Flume from Boulder Creek, which began construction in 1874 and when formally opened in October 1875 was augmented by a new rail line to transport logs to the wharf in Santa Cruz.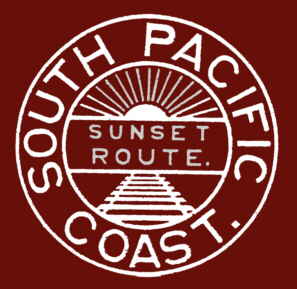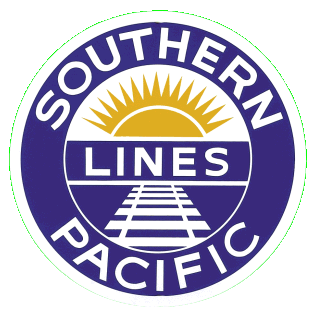 This rail line, named the Santa Cruz & Felton Railroad began operation in late 1875. It was taken over by the South Pacific Coast Railroad in 1879, which was in turn taken over by the Southern Pacific Railroad in 1887. This is where the story of Cotillion Gardens starts to unfold ...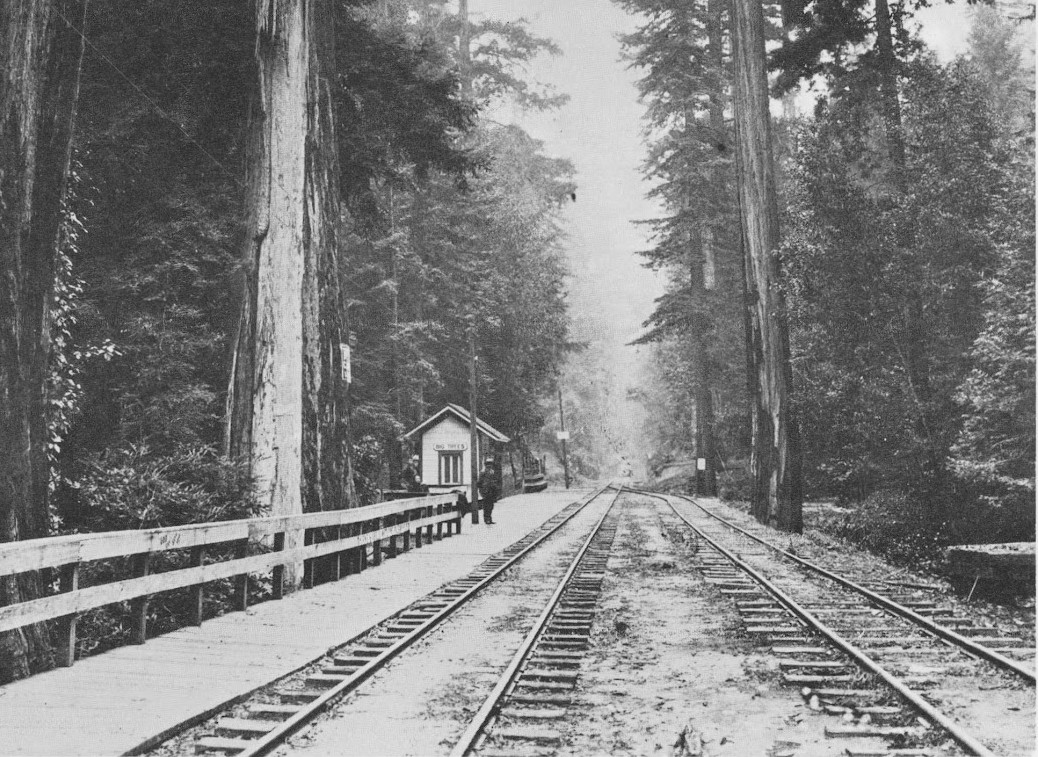 A few years before the rail road in 1867, a San Francisco entrepreneur named Joseph Welch, purchased several acres of land and opened the famous Big Trees resort, now known as Henry Cowell Redwoods State Park. The very name Big Trees brought tourists flocking to the San Lorenzo Valley well before the trains first operated. He developed a hotel, dance pavillion, dining hall, cabins, and later a station alongside the train tracks.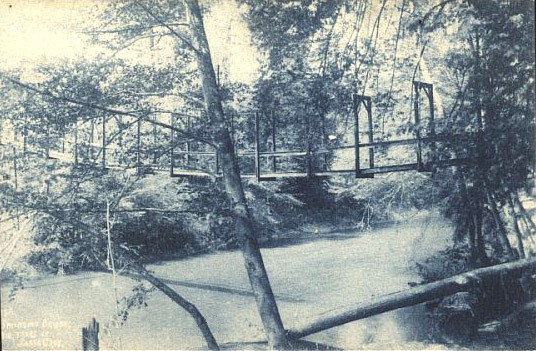 At some point (date unknown), a swinging foot bridge was built from Big Trees park, across the San Lorenzo River to allow tourists another entrance into the park. It was accessible by turning left, off of what is now Highway 9 on to Old Big Trees Road. At the end of this road, motor tourists could park their cars and walk across.
In 1926 the acreage surrounding where Old Big Trees Road terminates was purchased, and a new resort was built to compete with Big Trees. It was called
Sequoia Gardens
...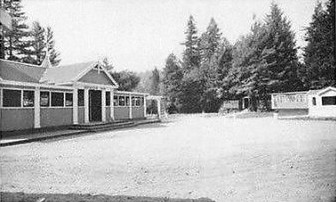 It had several cabins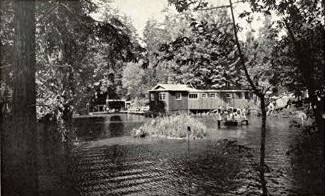 Special river front cabins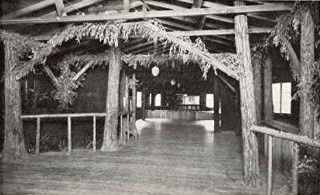 And a dance pavillion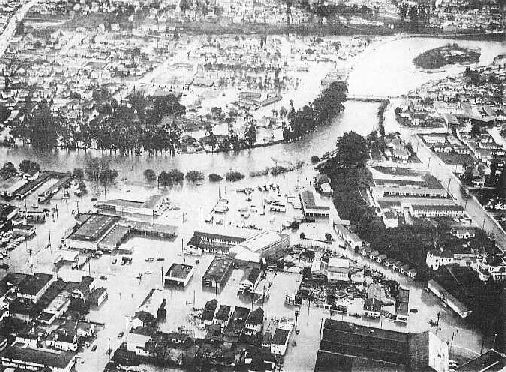 It quickly became popular with tourists, who enjoyed it's amenities. They could also walk across to Big Trees and enjoy what they had to offer as well. Even though it was a seasonal destination (open only during the warmer months), it thrived. That is, until The Great "Christmas Flood" of 1955. The costliest, deadliest, and most well-known flood in the history of Santa Cruz. While most of the flood damage occurred within the city of Santa Cruz itself, Sequoia Gardens was not immune to the strength of the San Lorenzo river.
The waters strength and speed, quickly ripped apart all of Sequoia Gardens' buildings down along the riverfront. When the weather subsided, there was not a single board left from the structures that had graced the banks of the San Lorenzo. It was at this point that the original owners shut down Sequoia Gardens and put it up for sale.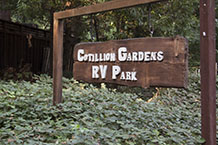 The area layed dormant until late in 1956, when a gentlemen came along with a vision for turning the property in to an RV park. The property was purchased shortly thereafter, and the conversion began. While we are not sure when the name was changed from Sequoia Gardens to Cotillion Cardens, we are very proud to say that since 1956, thousands of RVers visit the park annually. This area is special and much loved by those who come to spend time so close to nature.
We hope that you too, will come and enjoy what Cotillion Gardens has to offer.